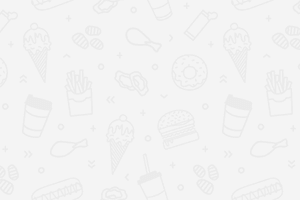 Menu Hacks
McDonald's over the past decade has done some interesting things to their menu. From introducing a 1, 2, and 3 dollar menu, to offering seasonal menu items like the McRib, Filet-O-Fish, and Shamrock Shake, they continue to keep their consumers guessing what will be offered next. McDonald's has continued to expand the menu items available to consumers across the country (and internationally too!) with some new fan favorites launching in 2022 such as The Hash Brown McMuffin®, The Crunchy Double, The Land, Air & Sea, and The Surf + Turf. The massive franchise launched these new menu items as their own 'Menu Hacks' to encourage the support of unique go-to McDonald's orders, even stating "This campaign shows that it has never been 'our menu' — the menu belongs to our fans."
But…
I think that most of us (if not all) can agree that McDonald's releasing their own 'Menu Hacks' isn't the same as a consumer-recommended hack. Secret menu items at McDonald's are only fun to order when you are in-the-know and can craft a unique dish that only a select few Americans have tried and stamped with approval. So, without further ado, we have put in the research (scored these against a taste test) and compiled top recommended McDonald's secret menu items that you need to add to your order the next time you pay a visit to the golden arches.
McDonald's Menu Hacks Top Picks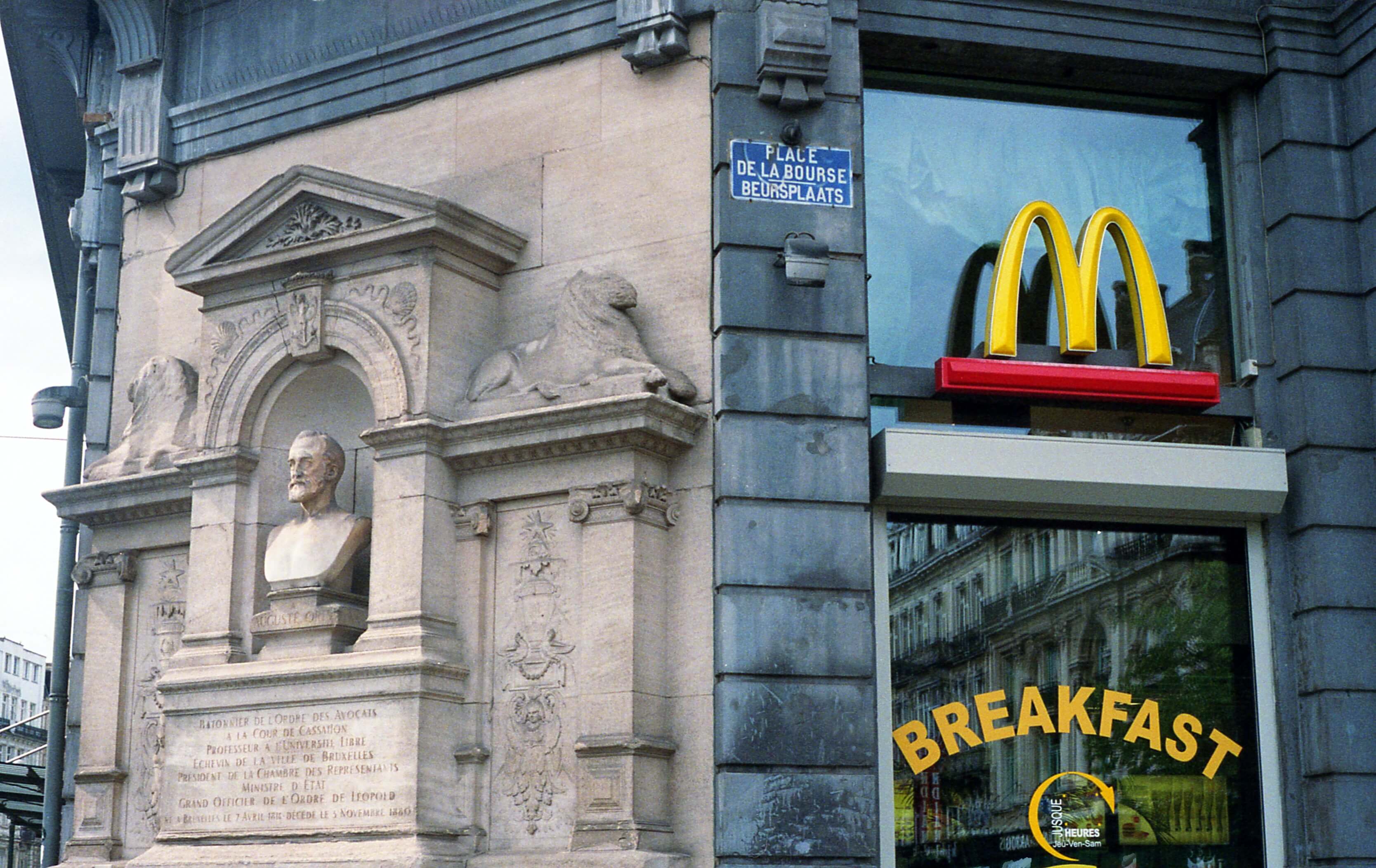 While there are many ways to hack McDonald's menu to discover secret menu items, we narrowed our list down to the top 10 favorites amongst foodies across the country. Most McDonald's restaurants can't make these secret menu items for you, so in this list we will tell you exactly what to order to build your own hacked meal.
To make this easier to digest, we broke the secret menu items into categories so feel free to skip down to your favorite food type at McDonald's.
Happy eating!

McDonald's Burger Hacks
Poor Man's Big Mac
The Big Mac is one of McDonald's most-loved menu items. But, some of us have yet to try one due to the price tag (in Hawaii, it can cost you $5.31 for a Big Mac!). So, this secret menu item can help you get the taste without the cost. The Poor Man's Big Mac will only cost you a whopping $1.50 but provide the same burger layout that the classic Big Mac offers. The only thing you might feel like you are missing here, is the size of the burger, but you can order 3 of these and still be under the cost of a standard Big Mac.
What to order:
McDouble

Big Mac Sauce
Lettuce
Onion
NO Ketchup
NO Pickles
Our Review: Overall, this hack is a great choice for those secret menu shoppers on a budget. This inexpensive option to a Big Mac is a great way to order a filling burger without paying the Big Mac price.
Our Rating: 4/5
McKinley Mac
The McKinley Mac has become a top fan pick for frequent McDonald's visitors. The name was created to rival the mountain it was named after. This is a menu hack for a hungry individual who is looking for a big time meal. This burger is essentially a simple upgrade to the standard Big Mac (which usually is half the size) with a big impact.
What to order:
Big Mac

Ask for Quarter-Pound Beef Patties
Our Review: This menu hack is perfect for big eaters. For those who typically get more than a standard Big Mac with their McDonald's order, this secret menu is for you. The substitution of the patty sizes doesn't take away anything from the original Big Mac, so if you like Big Macs, then you will like this menu item.
Our Rating: 5/5

Big McChicken
Some McDonald's lovers will argue that the chicken sandwiches are the best things on the menu (especially with the new addition of the Chick-fil-A rival to the Spicy Crispy Chicken Sandwich). But, we would like to argue, why can't you have the best of both? This menu item hack gives you the taste of a Big Mac patty, packed with chicken. Once you receive your meal, replace the bread of the Big Mac with the chicken patties from the McChickens you ordered.
What to order:
Our Review: The mixture of chicken and beef doesn't work well in this secret menu item. You are getting two completely different flavors (and textures) of sandwich that both come standard with different toppings. You wouldn't want a topping like mustard on your chicken sandwich now, would you?
Our Rating: 2/5
The Mc10:35
Everyone loves a good breakfast sandwich. But sometimes the breakfast just doesn't quite make the cut for a trip to McDonald's. So, this secret menu item requires precise timing, but can be done (as proven by the love for this particular menu hack!). This menu item is the perfect breakfast-lunch combo, only available between the window of 10:30AM and 11:00AM.
The trick here requires you to order an Egg McMuffin sandwich and a standard McDouble. Once you get your menu items, you engineer a one-of-a-kind sandwich by putting the beef patties from the McDouble inside the McMuffin sandwich for a unique sandwich.
What to order:
Our Review: If you can nail the timing, this one is worth a try. Of the few attempts that we tried this menu item hack, we did have a poor experience with the freshness of the Egg McMuffin portion of the sandwich. But, if you get it right, this comes recommended!
Our Rating: 4/5
McDonald's Fries Hacks
Big Mac Sauce Fries
In-N-Out Animal Style Fries are some of the highest rated fries in America. While these fries may not ever be able to be replicated, this McDonald's fry hack gets us pretty close. To upgrade your fries at McDonald's simply ask for Big Mac sauce on the side with your order of fries. Most of the time, the employees won't even charge you extra for this. Nothing like a free upgrade! For an added bonus hack, toss your fries in the Big Mac sauce (versus dipping them) for an even coat of deliciousness on every fry.
What to order:
Fries (any size)
Side of Big Mac Sauce
Our Review: This style of fries doesn't compare to the other top chains (such as In-N-Out Animal Style Burgers or In-N-Out Animal Style Fries). If you are looking for a cheap alternative, or In-N-Out isn't in your local area, then this isn't a bad option.
Our Rating: 3/5
McDonald's Treats Hacks
McCrepe
Do you want to eat like the French? Here's your chance. This clever menu hack offers a unique spin on two of McDonald's top breakfast choices. To complete this hack, you need to order Hotcakes and a Fruit 'N Yogurt Parfait. After your food arrives, carefully drizzle the Fruit 'N Yogurt Parfait onto the Hotcakes (try to keep the drizzle in the middle!). Once you add the Fruit 'N Yogurt Parfait, fold the Hotcakes and top them off with syrup and granola.
What to order:
Hotcakes
Fruit 'N Yogurt Parfait
Our Review: The McDonalds hotcakes are too fluffy to really count this as a crepe. The hotcake texture throws off the mix with the yogurt from the McDonalds Fruit 'N Yogurt Parfait.
Our Rating: 1/5
Apple Pie McFlurry
Sick of the standard McFlurry options at McDonald's? Us too. This menu hack item gives you an expansion on the traditional flavors and presents something fresh. To order this McFlurry, you just have to ask for a baked apple pie to be added to your McFlurry. Most of the time, the workers will do this for you, but occasionally they won't. If this happens to you, just crumble up the apple pie into your ordered McFlurry!
What to order:
McFlurry (Any flavor)
Apple Pie
Our Review: The treat was very sweet, but if you enjoy ice cream with your apple pie, then you would enjoy this. The hot and cold go well together both of these items standalone at Mcdonalds are solid choices.
Our Rating: 4/5
Orange Creamsicle
This secret menu item is a menu hack classic at McDonald's - one that has been utilized for some time now. The Orange Creamsicle hack requires you to order a Fanta drink and a vanilla soft serve (in a cup). Then, just mix them in the cup! The ratio of Fanta compared to the amount of vanilla soft serve is a little off, so if you are really feeling like eating a big treat, order 2 vanilla soft serve cups!
What to order:
Fanta Beverage
Vanilla Soft Serve Cup (x2)
Our Review: This secret menu item does resemble the classic orange creamsicle taste. Depending on what size Fanta you get, 2 McDonalds vanilla soft serve cups might quite not be enough.
Our Rating: 4/5
Ice Cream Sandwich
If you are looking for a quick way to get your hands on an ice cream sandwich, but don't have access to an ice cream shop, this one's for you. This menu hack can help you get your favorite McFlurry in an ice cream sandwich form. Order a McFlurry in your chosen flavor and two chocolate chip cookies. Then, scoop the McFlurry onto one of the cookies and then place the other cookie on top.
What to order:
McFlurry (any flavor)
Chocolate Chip Cookie (x2)
Our Review: This was one of our favorite hacks to try. McDonalds Chocolate Chip Cookies actually have some quality to them which makes this menu hack a win. We went with McDonalds Reese's McFlurry for the inside filling and that was a perfect pairing to the cookies.
Our Rating: 5/5
Cinnamon Melt a la Mode
This menu hack is for the McDonalds Cinnamon Melt lovers. A simple upgrade to the Cinnamon Melts will keep you coming back for more. Order a serving of the soft serve vanilla ice cream and top it on your Cinnamon Melts for a deliciously sweet treat. Bonus tip: if you like the crispy cone with your vanilla ice cream, crumble that up and sprinkle it on top!
What to order:
Cinnamon Melts
Vanilla Soft Serve Cup
Our Review: The cinnamon melts just don't add enough natural flavoring to this menu hack.
Our Rating: 2/5

While these menu items are not (yet) able to be rated on RateTray, see how others have rated McDonald's menu items. If you don't see a menu item that you frequently eat at McDonalds, you can add the menu item. Don't like how others have rated menu items? Leave your own review to bump up the ratings.
Did we miss anything on our list of secret menu items to try at McDonalds? Let us know of social media!

Image source: Pexels.com